ARE YOU LOOKING FOR A RELIABLE BUSINESS PARTNER?
We are a Slovak fuel production and storage company with manufacturing company status, we are equipped with cutting edge technology and our own storage capacities.
We ensure a smooth process from receipt, storage, handling and mixture production up to the final dispensing of fuels.
CUTTING EDGE TECHNOLOGY EQUIPMENT
The cuttnig edge technology of our warehousing capacities and long-term experience in the field of fuel logistics ensure above-standard conditions for the customers of  PETROLTRANS, jsc., our largest business partner.
FAST AND RELIABLE FUEL SUPPLY
Comprehensive provision of services in the areas of receipt, storage, production and fuel dispensing is a prerequisite for a successful relationship with all our business partners.
HIGHEST FUEL QUALITY
Maintaining the highest fuel quality throughout the logistics process is one of the most important tasks of PROGRESS TRADING, jsc.
Cooperation with the accredited laboratory EUROFINS / BEL NOVAMANN is a guarantee for achieving this requirement.
stock transferred liters of diesel per year
stock transferred liters of petrol per year
COOPERATION
Possibility of alternatives in ensuring the legally required volume of bio-component in fuels, the ability to produce additive fuels allows us to satisfy the requirements of not only domestic but also foreign business partners.
TRANSPARENT COMPLIANCE WITH REQUIREMENTS
Continuous cooperation with the Financial Administration and Tax Supervision enables us to transparently comply with all requirements that are imposed on security, logistics and high quality of fuel.
departed train sets per year
liters is the capacity of our warehouses
SPECIAL FUELS ACCORDING TO OWN RECEPTURE
Production company status allows us to produce additive fuels, it is a prerequisite for meeting the requirements of our business partners who require the production of special fuels according to their own recipes.
analyzed fuel samples per year
LACOM Trans is active in the transport of dangerous substances and mechanical security.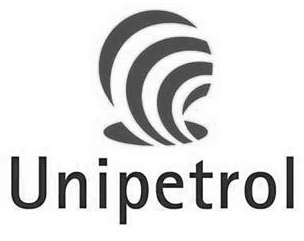 UNIPETROL operates in the fuel and lubricants market.
PETROLTRANS
PETROLTRANS is our largest trading partner, operating in the purchase and sale of petroleum products.
OUR CLIENTS
We cooperate with our partners, who are among the top on the Slovak market. Would you like to work with us?
Do not hesitate to contact us.
Title

Address

Description

038 42 Rakovo, Slovakia

038 42 Rakovo

Slavkovská 718/9, 060 01 Kežmarok, Slovakia

Slavkovská 9, 

060 01

Kežmarok

Cukrovarská 14/22, 075 01 Trebišov, Slovakia

Cukrovarská 14/22,
075 01 Trebišov